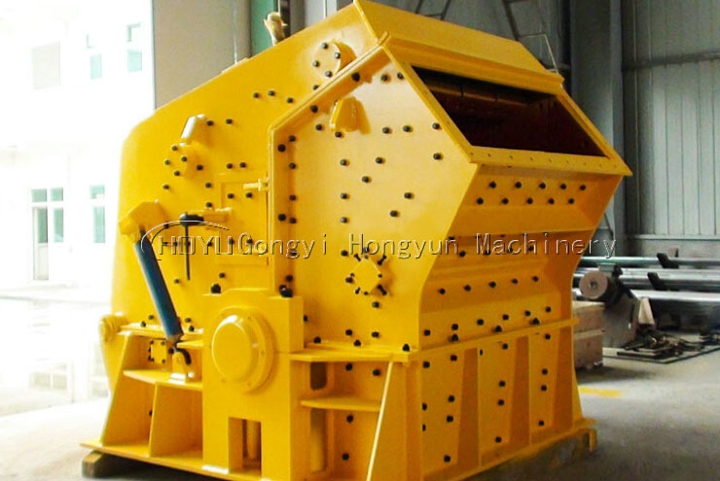 Impact Crusher
Type:
Secondary Crushing
Input Size:
250-500mm
Moisture range:
Processed Materials:
Stone with compression strength lower than 350Mpa, such as limestone, gypsum, concrete, etc..
Applications:
Ore crushing, railway, highway, energy, cement, chemical industry, construction, etc
E-mail:hyjx@hyjxzzc.com
Overview
Features
Working principle
Technical data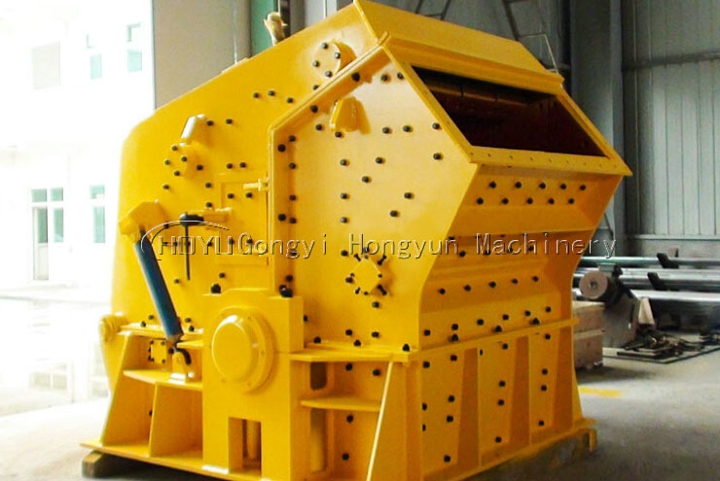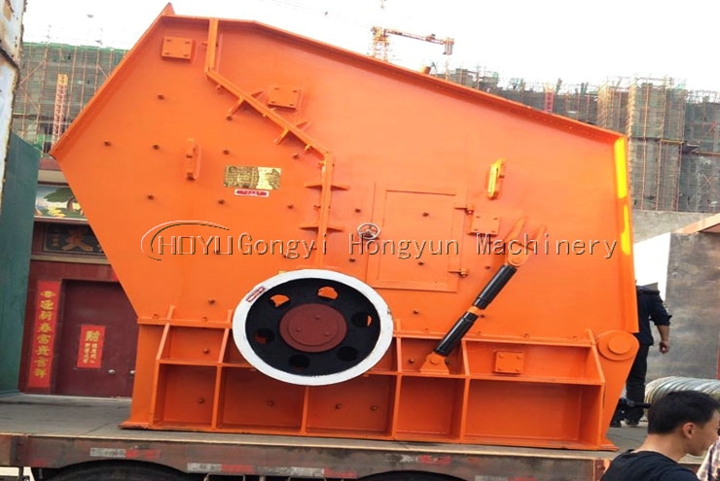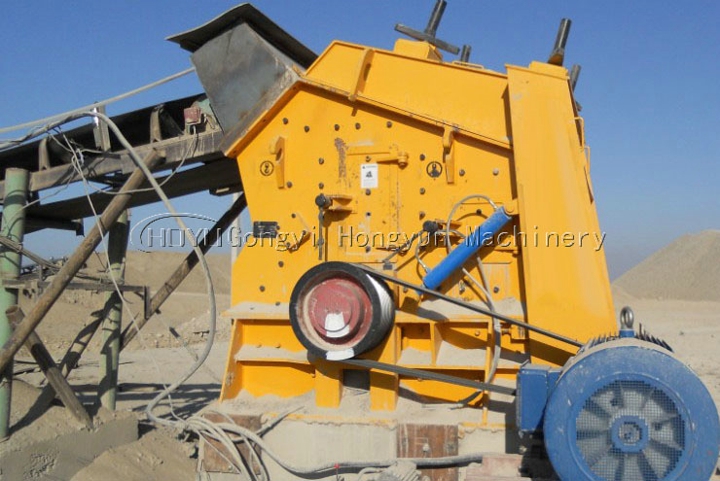 Impact Crusher can crush many kinds of materials with max feed size less than 500mm and crushing strength less than 360 MP. The most outstanding advantage of impact crusher is that its finished powder is in good, cubic shape, non-tensile and cranny. It is is widely applied in mining, transportation, energy, construction and chemical industry.
Hammer is made of high chrome; liner board is made of wearable materials;
Specially designed tooth impact plate; More suitable for crushing hard rock, high efficiency, low consumption;
Final products is cubic, discharge opening is adjustable;
Make the crushing flow chart simple.
Impact crusher crushes material by striking energy.when it works,the motor drives the rotor rotate at a high speed,on which the blow bar is installed .as soon as the material get into the affecting area of the blow bar,they will be stroke by the blow bar and be thrown to the impact devices around the rotor.the high speed forces the material to rebound from the impact liner to the area where the blow bar effects until they have been crushed to the required size.the clearance between the impact rack and the rotor can be adjusted to change the size and shape of the end product.
Model

Size of rotor

(mm)

Feed opening

(mm)

Max. feed size

(mm)

Capacity

(t/h)

Power of Motor

(kW)

Weight

(t)

Overall Dimensions

(mm)

PF1010

Φ1040×1000

510×1040

200

50-90

75

12.5

2455×2090×2800

PF1210

Φ1260×1050

465×1155

250

70-130

110

16.5

2582×2410×2810

PF1214

Φ1260×1400

465×1485

300

90-180

132

19

2582×2052×2810

PF1315

Φ1280×1500

700×1540

300

120-250

200

24

2930×2765×3053
Please Feel free to give your inquiry in the form below.
We will reply you in 24 hours.