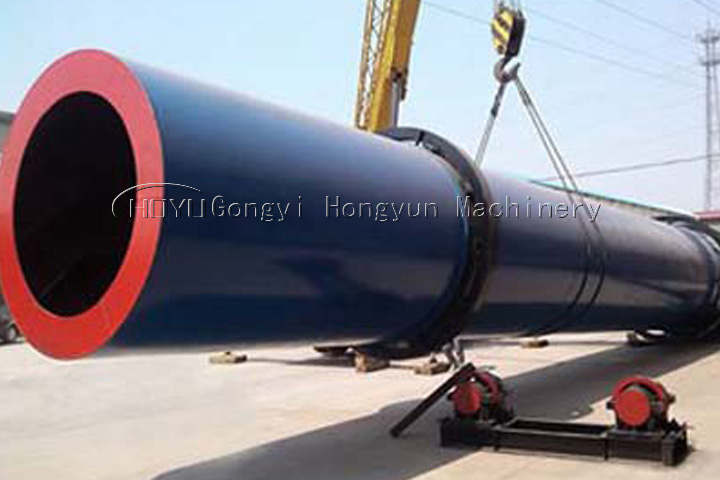 Coal Slime Dryer
Type:
Coal slime
Input Size:
Moisture range:
10%-40%
Processed Materials:
Applications:
drying coal, coke, sludge and other industrial materials.
E-mail:hyjx@hyjxzzc.com
Overview
Features
Working principle
Technical data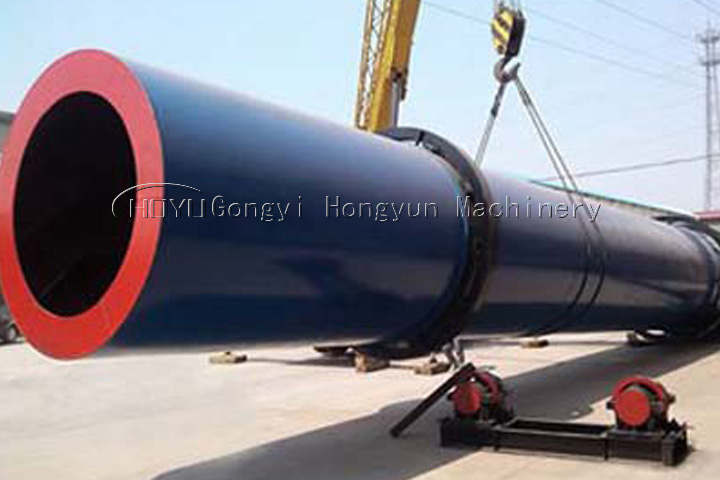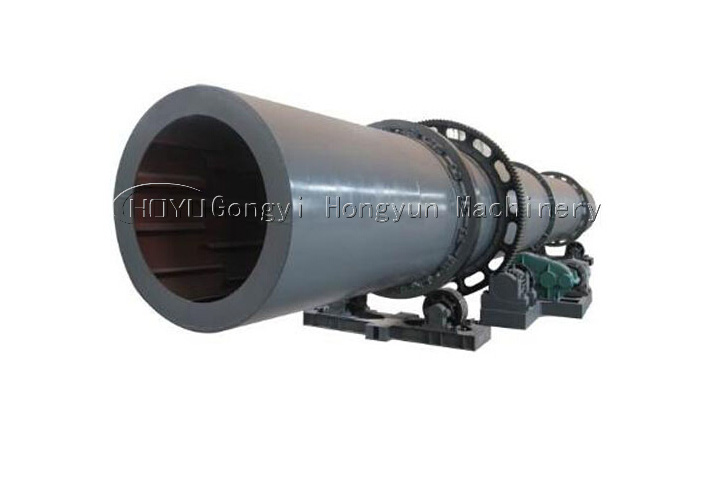 Coal slime dryer is on the basis of drum drying machine, according to the characteristics of coal slime and developed a new type of slime special drying equipment, application field widely, for now is mainly used in coal, construction, ore dressing, chemical industries. In the coal industry is mainly used in coal, coal, mixed flotation plant, plant materials, such as drying, in the construction industry is mainly used for blast furnace slag, clay, bentonite, limestone, sand, quartz and other materials drying, is mainly used for metal concentration in the mineral processing industry, slag, tailings and other materials drying, in the chemical industry is mainly used for the drying of thermal sensitive material.
Coal slime dryer is a kind of drying equipment of high efficiency, its structure is mainly by: heat source system (hot blast stove, gas producer, fluidized bed), scatter system, feeding system, transmission system, drying system, dust removal system, wind system and electric control system composition.
Coal slime dryer adopts downstream drying method, flue gas and wet materials from the same side to drying cylinder body, can take advantage of the high temperature eyeball to obtain high evaporation strength, low outlet temperature, high thermal efficiency; It also can change operation parameters according to different water content, make the material inside the cylinder to form stable whole curtain fabric, quality, and the heat exchange, high efficiency; There were scattered device, prevent clumping caused drying inadequate, inefficient situation; For coal slurry properties design of feeding, discharging device, to eliminate the congestion, discontinuous and uneven, returns the occurrence of the phenomenon such as; Zero thrust greatly reduce wear gear wheel, cylinder run more smoothly. Discharging mouth, complete the whole drying process.
Slime itself has a high humidity, high cohesiveness, wet coal slime by belt conveyor in the process of drying into the slime scattered equipment, after a quick break up lump coal slurry into a negative pressure coal slime dryer after the following four workspace: one is the feed area, the wet coal slurry into the area with high temperature and negative pressure be evaporated quickly after the hot air out of a large number of moisture, coal slime in big Angle of copy board copy, not form binding by importing a workspace; 2 it is to clean up the area, the wet coal in this area is copy board copy forming curtain material status, the phenomenon of wall material to fall easily formed binding drum, cleaning device is designed in this area due to the equipment, cleaning device can quickly remove adhesive are compared.in the coal, in this process, the cleaning device for the mass of the ball material agglomerate also plays a role of broken, thus increasing the heat exchange area, improve the efficiency of mass transfer, heat transfer to improve the drying rate; Three is inclined feed plate area, this area is low temperature drying area, the coal in the region has a low moisture state of loose, this area has not sticking phenomenon, finished products meet the demands of the water after heat exchange, movement in the final discharge area; Four is discharging area, drying drum of the host in the region without copy board, rolling taxiing to the material in this area
产品规格

(cm)

处理能力

(t/h)

电机型号

减速机型号

入料水分

(%)

燃煤热值

出料水分

(%)

Φ120×1000

2.5-3

M160M-6

ZQ350Ⅱ-25

25±5

≥5500

≤13

Φ150×1400

7-9

Y180L-6

ZQ400Ⅱ-31.5

25±5

≥5500

≤13

Φ150×1800

9.5-12

Y180L-6

ZQ400Ⅱ-31.5

27±5

≥5500

≤13

Φ180×1400

12-17

Y200L-6

ZQ400Ⅱ-31.5

25±5

≥5500

≤13

Φ180×1800

14-18

Y200L1-6

ZQ400Ⅱ-31.5

27±5

≥5500

≤13

Φ200×1800

18-22

Y200L2-6

ZQ50Ⅱ-31.5

25±5

≥5500

≤13

Φ200×2000

18-23

Y200L2-6

ZQ50Ⅱ-31.5

30±5

≥5500

≤13

Φ220×1800

21-25

Y200L2-6

ZQ65Ⅱ-31.5

27±5

≥5500

≤13

Φ220×2000

22-25

Y225M-6

ZQ65Ⅱ-31.5

30±5

≥5500

≤13

Φ240×2000

25-29

Y225M-6

ZQ75Ⅱ-31.5

27±5

≥5500

≤13

Φ240×2200

26-30

Y225M-6

ZQ75Ⅱ-31.5

30±5

≥5500

≤13

Φ260×2000

28-33

Y250M-6

ZQ85Ⅱ-31.5

25±5

≥5500

≤13

Φ260×2400

29-35

Y250M-6

ZQ85Ⅱ-31.5

30±5

≥5500

≤13

Φ300×2000

45-50

Y280S-6

ZQ100Ⅱ-31.5

25±5

≥5500

≤13
Please Feel free to give your inquiry in the form below.
We will reply you in 24 hours.