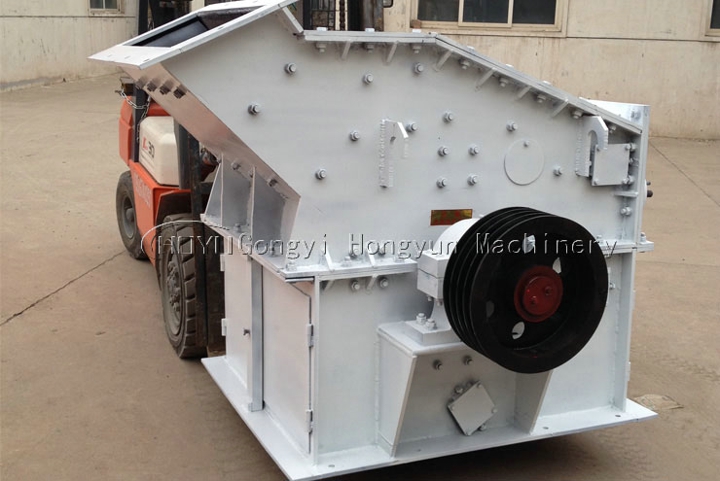 Fine Hammer Crusher
Type:
Crusher
Input Size:
250-500mm
Moisture range:
Processed Materials:
Stone with compression strength lower than 350Mpa, such as limestone, gypsum, concrete, etc..
Applications:
Ore crushing, railway, highway, energy, cement, chemical industry, construction, etc
E-mail:hyjx@hyjxzzc.com
Overview
Features
Working principle
Technical data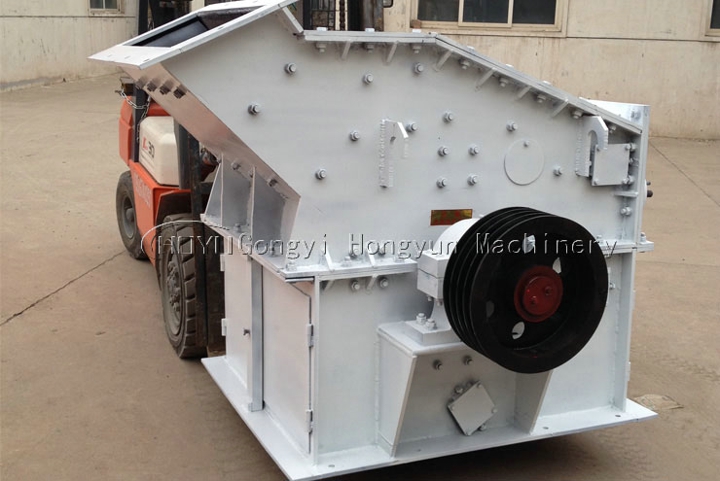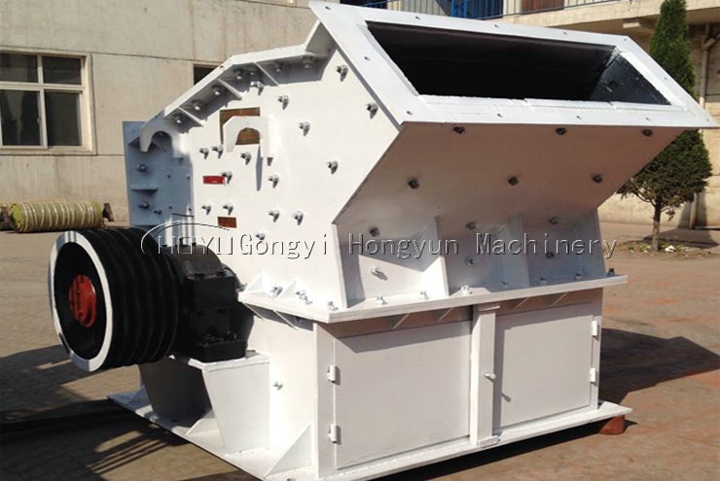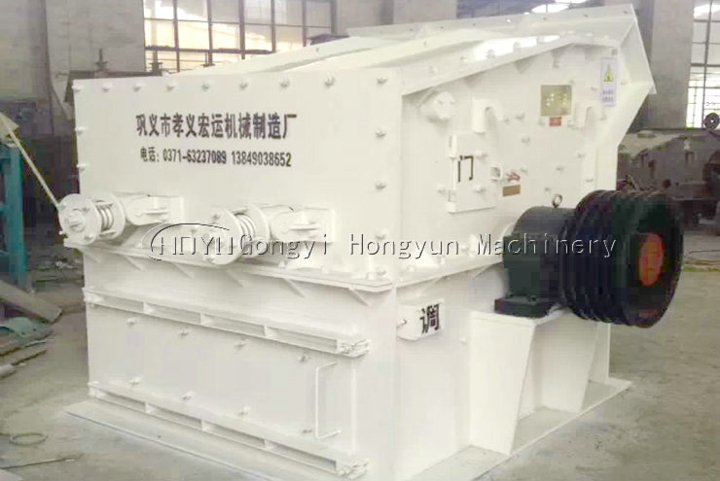 Fine hammer crusher is a new advanced device which includes all advantages of crusher at the present. It is composed of box, hammer, lining board, the first crushing chamber, the second crushing chamber and wheel drum. Fine hammer crusher is a high performance device of crushing machine, and the cost of investment is lower 50% than traditional machine. This crusher has the high comprehensive use value. For example, it can be used in sand, lime, building material, construction, mineral processing, milling of ores, chemical industry, metallurgy and other industrial departments.
1, Firm overall structure; connected by rivets to make the operation of the device more stable
2, Easy to operate and maintain with a easy structure
3, Large capacity and durable components bring more benefits for the users
4, Low cost of investment with high usability, create more business opportunities
5, Abrasion resistant and durable; low maintenance fees if it has been used for a long time; reduced cost
6, It can be used widely in different industries to meet different needs
7, Special regulating function; revise the effect of the discharged material to make the work up to a higher level
8, High productivity, increase about 50% compared with modern ordinary devices with the same qualification
9, Double crushing cavity increases productivity
10, Efficient and energy-saved; less dust and noise
Impact crusher crushes material by striking energy.when it works,the motor drives the rotor rotate at a high speed,on which the blow bar is installed .as soon as the material get into the affecting area of the blow bar,they will be stroke by the blow bar and be thrown to the impact devices around the rotor.the high speed forces the material to rebound from the impact liner to the area where the blow bar effects until they have been crushed to the required size.the clearance between the impact rack and the rotor can be adjusted to change the size and shape of the end product.
Model

Size of rotor

(mm)

Feed opening

(mm)

Max. feed size

(mm)

Capacity

(t/h)

Power of Motor

(kW)

Weight

(t)

Overall Dimensions

(mm)

PF1010

Φ1040×1000

510×1040

200

50-90

75

12.5

2455×2090×2800

PF1210

Φ1260×1050

465×1155

250

70-130

110

16.5

2582×2410×2810

PF1214

Φ1260×1400

465×1485

300

90-180

132

19

2582×2052×2810

PF1315

Φ1280×1500

700×1540

300

120-250

200

24

2930×2765×3053
Please Feel free to give your inquiry in the form below.
We will reply you in 24 hours.