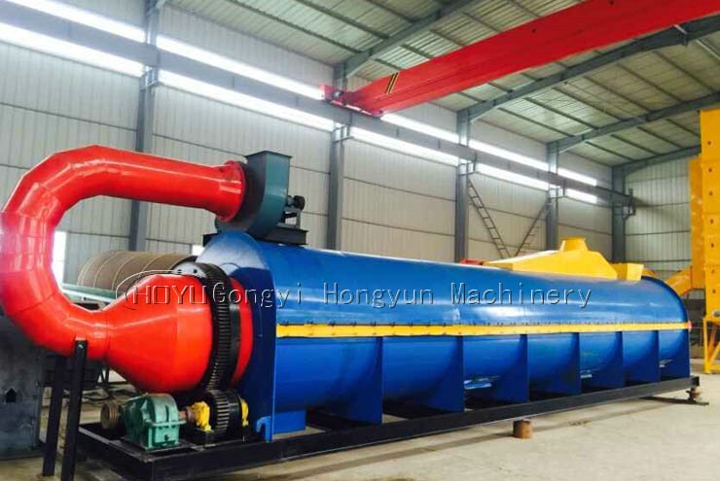 Sand Dryer
Type:
Sawdust dryer
Input Size:
Moisture range:
10%-60%
Processed Materials:
Applications:
Sawdust,sand,Distiller's grains,dregs,cocoa powder and so on
E-mail:hyjx@hyjxzzc.com
Overview
Features
Working principle
Technical data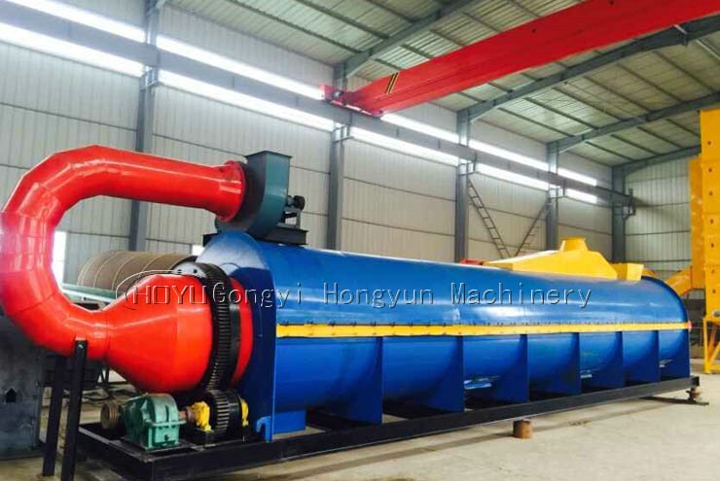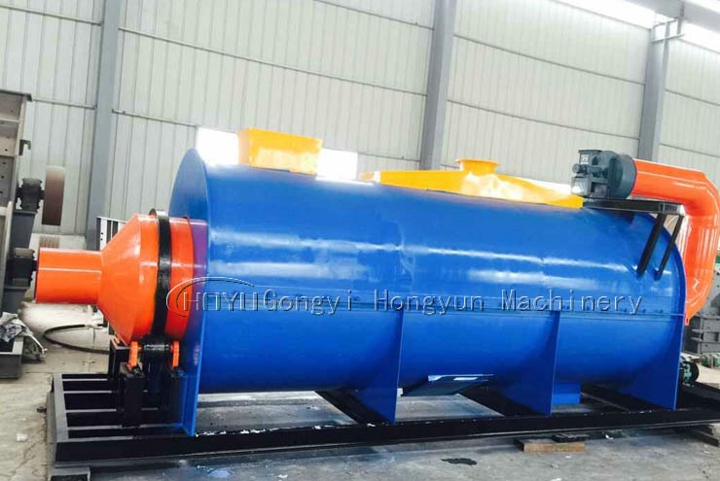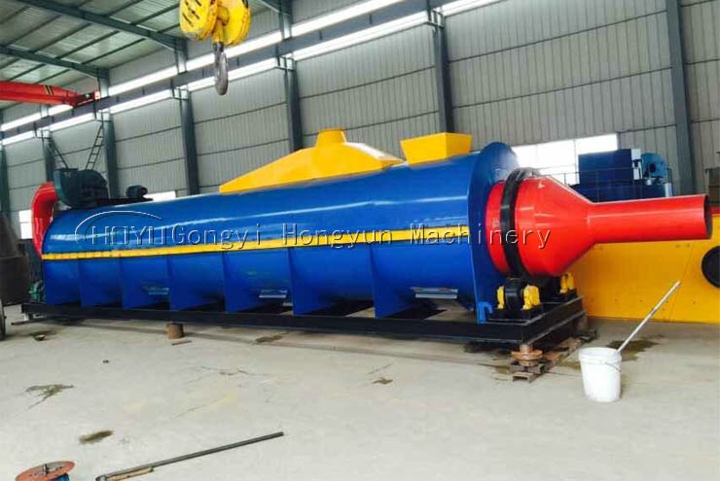 Sand dryer is widely used in building materials, metallurgy, mineral processing, chemical industry, cement, casting and other industries. It can dry high wet and high gravity materials, such as kinds of sand, dry-mixed mortar, cement slag, clay, coal gangue, mixture, fly ash, gypsum, iron powder, limestone, coal, ore, Lan carbon and so on.
Sand is carried by belt conveyor or bucket elevator to the hopper, and then go through the feeding pipe into the feed end by charger. The feed pipe's slope should be greater than the natural inclination of materials, so that the materials can flow into the sand dryer smoothly. Sand dryer cylinder is a slightly tilted cylinder with the horizontal line. Material is added from high end and heating medium is added from the low end to become countercurrent contact with material. But sometimes they flow into the cylinder together. Materials run to the bottom by gravity with the rotation of cylinder. In this process of moving forward, heating medium give wet material heat directly or indirectly to make them to dry. At the end, the material is sent out by belt conveyor or screw conveyor at the discharger end. There is a lifting board on the inner wall of sand dryer. By putting the material up and down, it increases the contact surface between material and airflow to improve the drying rate and to promote the material to move forward. Heating medium have hot-air, flu gas and some mediums like this. After the heat medium passing the cylinder of sand dryer, the cyclone separator need to gather the material which within the gas. To further reduce exhaust dust content, it also need go through bag filter or hydrofilter.
Sand dryer is mainly consist of feeding device, feeding chute, roller, air heating furnace, hot air duct, front roll ring, rear roller ring, block roller, gear, lifting board, automatic cleaning device, reducer, motor, sealing device, discharging device, power distribution cabinet and other components. In addition, based on customers' demand, our Gongyi city Xiaoyi Hongyun machinery factory can design the gas generator and combustor with elevator, belt conveyor, quantitative feeder, cyclone dust collector, draught fan and other related devices.
The sand dryer's price of Gongyi Hongyun factory is just 20% of imported products. It is made of high quality material which is 3-4 times wear-resisting than ordinary material. It can dry the material with 15% moisture and the ultimate moisture can under 0.5%-1% so that it is the preferred drying equipment for enterprise. This device can improve above 40% thermal efficiency than traditional devices. In the process, there is no air leakage with rigorous sealing. It also has good heat preservation system, the temperature of outer barrel is under 60℃, exhaust gas temperature is under 120℃, out-feeding temperature falls below 60℃.The discharging can be packed directly to reduce the comprehensive energy consumption greatly.
Model (mm)

HY-1060

HY-1260

HY-1290

HY-1590

HY-2090

Size(mm)

9000×1500×2000

9000×1700×2200

12000×1700×2200

12000×2000×2500

12000×2500×2800

Capacity (t/h)

0.5-1

1.5-3

2-5

5-10

10-20

Moisture after drying(%)

5%-10%

5%-10%

5%-10%

5%-10%

5%-10%

Heating media

Hot air

Hot air

Hot air

Hot air

Hot air

Hot air temperature(℃)

<120℃

<120℃

<120℃

<120℃

<120℃

Main fan

Y5-47-5C-5.5KW

Y5-47-5C-7.5KW

Dedusting fan

4-72-3.2A-2.2KW

4-72-3.6A-3KW

Adjustable-speed motor

4P-4KW

4P-4KW

4P-4KW

4P-5.5KW

4P-7.5KW

Hot blast stove

Inside diam

1500mm

1500mm

1800mm

1800mm

2000mm

Gas capacity

1200-1600 Nm³/h

1200-1600 Nm³/h

1500-2100 Nm³/h

1500-2100 Nm³/h

1750-2500 Nm³/h

Dust catcher
(diam*high) (m)

1*1.8

1.2*2.2

1.2*2.2

1.5*2.5

1.5*2.5
Please Feel free to give your inquiry in the form below.
We will reply you in 24 hours.